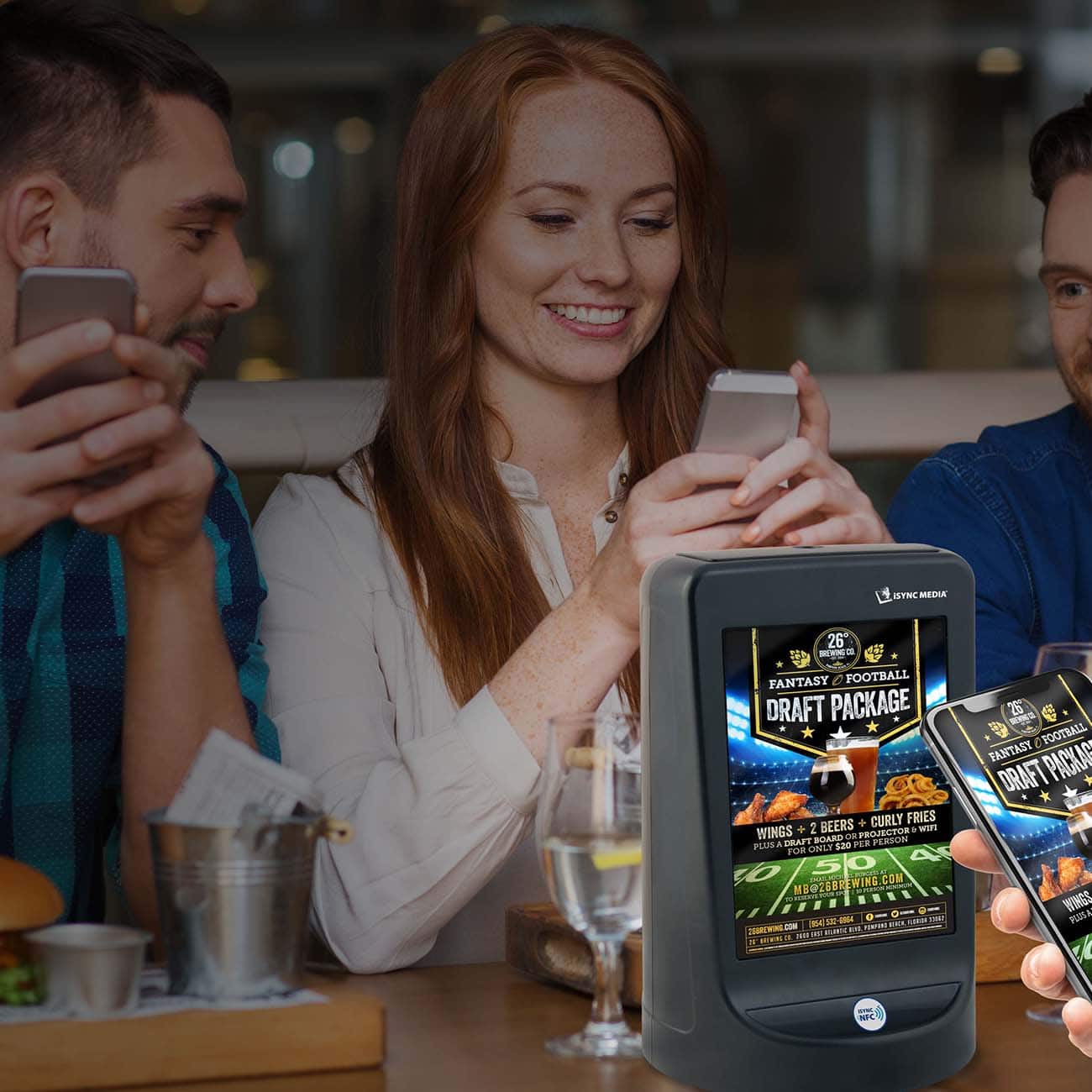 12 Jan

Enhancing the Experience to Reduce Customer Churn
Enhancing the Experience to Reduce Customer Churn
Successful venues know the importance of creating customer relationships that encourage repeat business. How do you keep them coming back? It starts with an at-table experience that allows comprehensive engagement. It includes incentives and loyalty programs, and incorporates systems that free service staff from time-consuming and menial elements of the ordering and payment process so that they can instead focus on developing relationships and providing a positive guest experience. There are a number of ways the iSYNC system help boost customer retention.
Provide Immediate Engagement
From the moment guests are seated, they are presented with a dynamic on-table display delivering engagement that is compelling without becoming invasive. At-a-glance images and video displays deliver a combination of entertaining and informative content, venue incentives and promotions and added-value services accessed through direct smartphone linking. In the absence of an intrusive soundtrack, displays do not interfere with guest socialization, but are always on message, and immediately available for use. Should the guests wish to take engagement beyond simply viewing content, they can access a range of services and promotions by linking their personal digital devices to a suite to landing pages and app-style services within the iSYNC universe.
Build Loyalty
Studies have shown that even relatively small increases in customer retention can boost profitability by 50 percent or more. The cost of acquiring new customers is significantly higher than even modest investments in customer retention, and repeat visitors are known to spend more than first-time patrons. This is why customer loyalty programs are one of the most effective ways to boost the bottom line. And repeat business gets even better when you are able to create personalized programs based on the individual customer's known preferences and habits. The iSYNC platform delivers a full suite of personalized customer retention and referral programs, along with full reporting capabilities that allows venue owners to track the success of specific promotions and longer-term trends.
Streamline the Process
You want guests to enjoy a relaxing atmosphere, but when it's time to order or settle the bill, they shouldn't face delays. The most successful venues offer options to order and pay at the table, while also maintaining protocols to accommodating patrons who prefer to interact directly with their server. This level of flexible service is a key feature of the iSNCY experience, and these capabilities are integrated into our proprietary devices. No need for expensive POS add-ons and upgrades, or to invest in proprietary apps that have only limited customer acceptance. By simply engaging their cell phone with the on-table device, patrons can take control of their dining and entertainment experience. This direct connection not only keeps credit cards in the hands of the patron, it also allows for a full range of pay-by-phone applications. This option crates faster table turns, and your servers won't looe out either, as studies have shown that providing the option of at-table payment often enhances gratuities as well.