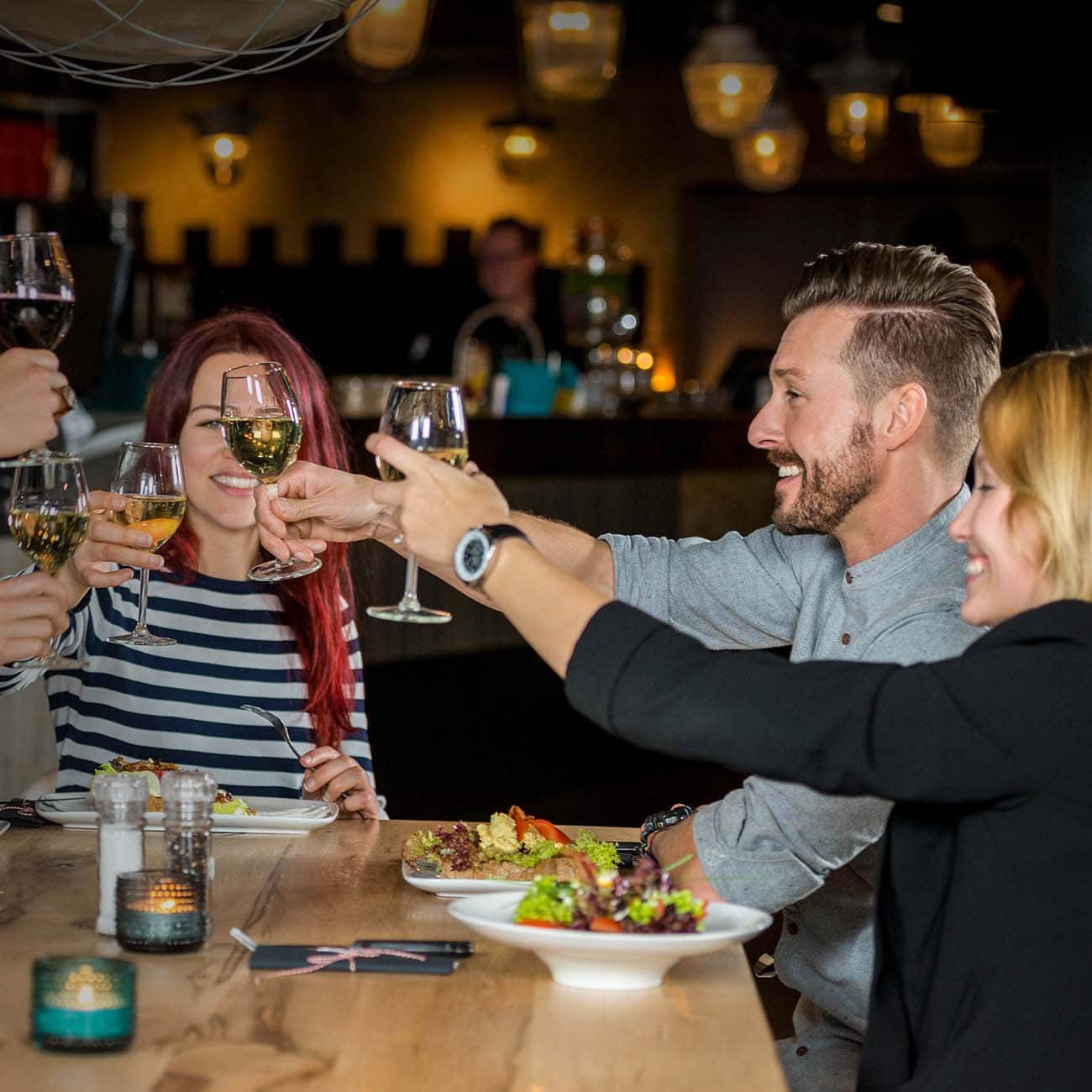 04 Feb

Digital Partnerships For Better Service
Digital Partnerships For Better Service
The increasing popularity of order-ahead apps and on-table kiosks could be seen as a threat to the traditional role of the server, reducing your staff to little more than runners and bussers. But as successful venue managers and owners know, the dining and entertainment business isn't just about the consumption of food and beverages. Going out is a social event, and service is a major component of the at-table experience. When utilized properly, tech solutions such as the iSYNC network can become your servers' supporting partner rather than their replacement.
Provide an Additional Welcome
Ideally, your servers will be on hand to establish rapport the moment patrons are seated. But in busy scenarios, this isn't always the case. Adding a dynamic display to the tabletop creates a sense of activity to bridge this gap and creates an unobtrusive yet always-available source of additional engagement. By mixing venue messaging into the display's content stream, this engagement can begin before their server arrives, provide messaging than prompts dialogue with the server and fill intervals between the server's subsequent visits to the table.
Enhance the Service Connection
Five-star service involves much more than placing orders and tallying bills. These accounting-like tasks, while vital to the process, can reduce the server's face time with patrons. By providing available but not mandatory options such as order-at-table and pay-at-table, the iSYNC network provides severs with the equivalent of a digital assistant, allowing them to spend more time in the front-of-house interacting with their customers. An additional feature of the network allows patrons to indicate their need for service, providing servers with an at-a-glance notification that their presence is needed.
Card-Free Relationships


The payment phase need not become a bottleneck or low point in the service experience. The iSYNC network engages patrons through their personal digital devices, giving them pay-by-phone options. This eliminates the need to collect and process cards, which in turn reduces the transactional nature of the sever/patron relationship. Proof of this comes from ride services, where no money or card information changes hands, and reviews and gratuities are integrated into a prompt that occurs after the ride. ISYNC's proprietary app offers similar capabilities, and has been proven to generate increased gratuities. Higher tips create happier servers and lead to lower employee turnover.
Fast Feedback and Positive Outcomes
How Was Everything? It's a question any good server asks, but the answer to this question is usually general, and may not reflect the true feelings of a patron who is less-than-happy but not wanting to engage in confrontation. Adding the option of an at-table survey through an iSYCN smartphone link creates an opportunity to collect more detailed feedback, and to address concerns in real time. This reporting ability can reduce the chances of negative online reviews, and provides valuable feedback that can lead to enhanced service and product offerings.